Guide to Charleston, S.C. Walking Tours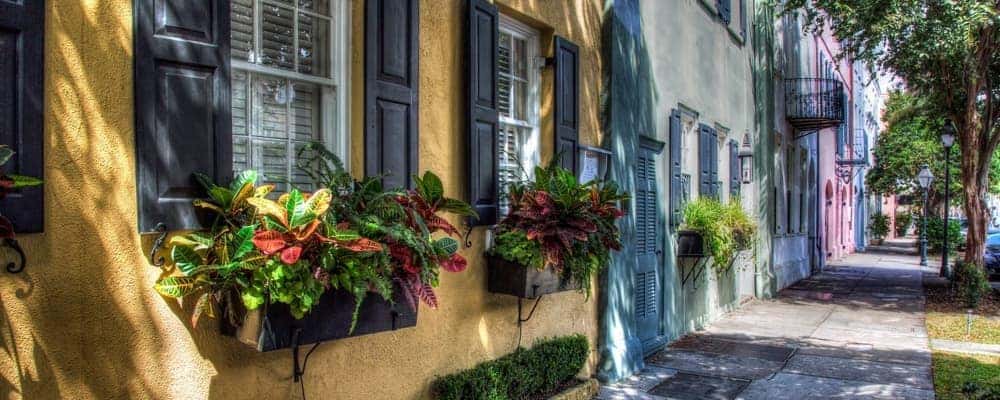 ---
---
With Charleston, S.C. only an hour away, Orangeburg and Columbia drivers can make the most of their historic neighbor city with a Charleston walking tour. Whether you want to experience the history, taste the best local brunch foods, or spook yourself with a Charleston ghost tour, our guide to the best walking tours in Charleston is a great place to start!
2-Hour Historical Walking Tour of Charleston
Soak up the history of historic Charleston, S.C. with a guided walking tour hosted by Ashley on the Cooper Walking Tours. This 2-hour walking tour focuses on the history of Charleston, from before the Revolutionary War all the way to the present. Your local tour guide will take you deep into the heart of the city as you explore mansions, gardens, beautiful side streets, and historic sites such as St. Michael's Church. Tours start at 9:45AM and 3PM and depart from Gibbes Museum of Art.
Phone: 843-518-1977
Charleston's Alleys and Passages Tour
Hosted by Lowcountry Walking Tours, the Charleston's Alleys and Passages tour is a 2-hour walking tour that takes you throughout the city's alleys and hidden passages. These often-overlooked local gems offer a scenic look at the charm of Charleston. Tours start at 2PM daily and depart from the Old Exchange and Provost Dungeon
Phone: 843-410-9688
Downtown Charleston Culinary Tour
If you're hoping to sample Charleston's cuisine, try out the Downtown Charleston Culinary Tour hosted by Charleston Culinary Tours. The 2 ½ hour Charleston walking tour takes you to the city's historic French Quarter to sample the local food. Experience the Lowcountry cuisine as you sample 4-5 different restaurants with help from a tour guide. Tours start at 2 or 3PM and leave from either Poogans Smokehouse or Eli's Table depending on tour time chosen.
Phone: 843-259-2966
Ghosts of Charleston Tour
Delve into the supernatural with the Ghosts of Charleston Tour hosted by Tour Charleston. This guided ghost walking tour takes you through Charleston's haunted past, including access to the haunted Unitarian Church Graveyard. Tours start at either 7:30PM or 9:30PM and leave from the Tour Charleston Headquarters.
Phone: 843-723-1670
Take a Walking Tour in Charleston!
The team at Plaza CDJR of Orangeburg hopes you have a great time on your Charleston walking tour. Have a baby shower coming up? Learn how to make a Jeep-themed gift for the occasion! Alternatively, check out our guide for the top five campgrounds near Orangeburg if you love the outdoors. Head out from Orangeburg to Charleston in a RAM 1500 or other new vehicle, and contact us with any questions you may have.
More from Tony T Chrysler Dodge Jeep Ram of Orangeburg
While fewer new vehicles offer manual transmissions, fun-to-drive paddle shifters are becoming more popular. Both put Charleston drivers in control of their driving experience. What is low gear in a car with a manual transmission or paddle shifters? Do you know when to use low gear? Tony T Chrysler Dodge Jeep Ram of Orangeburg takes a look at low gear so you…

There's so much to love about the 2021 Dodge Charger, like the standard 292-hp 3.6L V-6 engine, and seven distinct trim levels that include: SXT RWD – $30,245 MSRP GT RWD –$32,245 MSRP R/T (RWD only) – $37,245 MSRP Scat Pack (RWD only) – $41,920 MSRP Scat Pack Widebody (RWD) – $47,915 MSRP SRT Hellcat…

If you're wondering, can you lease a used car near Charleston, the answer is yes! At Tony T Chrysler Dodge Jeep Ram of Orangeburg we offer our customers used car leasing, which will not only give you the lower monthly payments that come with leasing, but also the more affordable price of a used car. How does used car leasing work? Can…