How to Program Dodge Key Fobs and Jeep Key Fobs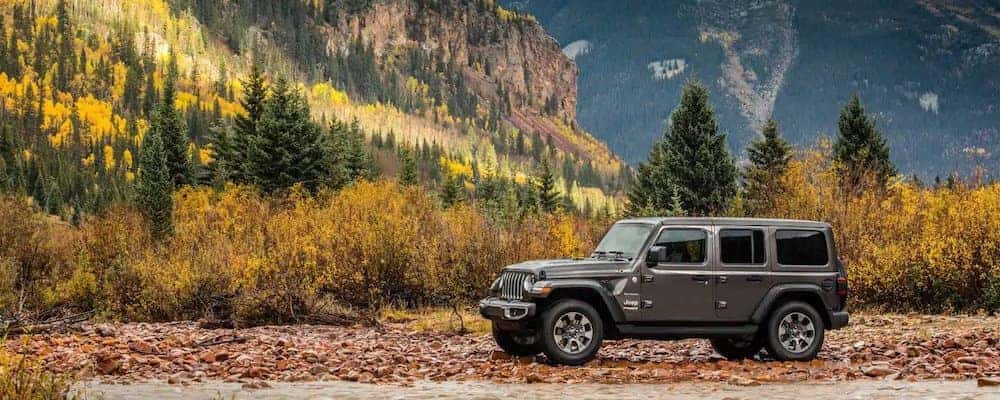 When you get a new vehicle in Charleston or Columbia, you'll receive a programmed key. Jeep key fobs are initially programmed by your authorized dealer. If you've ever wondered how key fob programming is done, or you need to program a new Dodge key fob or Jeep key fob and want to know whether it's worth attempting yourself, check out our guide below and contact us if you have any questions about key fob programming.
Dodge and Jeep Key Fob Tips
Before attempting to program a key for a Jeep or Dodge yourself, it's important to know a few things:
Once a key fob is programmed to a vehicle, it cannot be reprogrammed to another vehicle.
Duplication of key fobs should be performed at an authorized Chrysler, Dodge, Jeep, Ram dealer with genuine OEM Dodge and Jeep parts in order to maintain the highest quality and resale value of your vehicle.
If you have the Sentry Key Immobilizer System, you must bring all your keys when you're having this feature serviced/reprogrammed at an authorized dealer.
Programming the Key for a Jeep Yourself
If you purchased a used Jeep from a private seller, or if you're a confident auto do-it-yourselfer, here is how to perform a Jeep key fob programming yourself:
Obtain an OEM Jeep key fob and corresponding key fob programmer from an authorized dealership parts center or the Mopar® online store for genuine Jeep parts. We don't recommend buying these items on sites like eBay because you might not get the right part.
Gather all the key fobs you want to program and step inside your Jeep.
Insert the physical key into the ignition and turn to the first position WITHOUT starting the engine.
Insert the key fob programmer into the OBD/DLC port under the steering column near the pedals.
On the key fob, press the LOCK and UNLOCK buttons simultaneously for 3 seconds.
Press the UNLOCK button for 2 seconds.
Repeat step 6 and 7 for all additional fobs.
Turn the ignition off and remove the key fob programmer.
Wait two minutes, then verify that the Jeep key programming worked.
Programming the Dodge Key Fob Yourself
For key fob programming on vehicles like the Dodge Durango and Dodge Journey, follow six simple steps:
Enter your car, close the door, and press and release the LOCK BUTTON on your key fob five times within the span of 10 seconds.
Press and hold the UNLOCK BUTTON, and insert the key into your ignition. Still holding the UNLOCK BUTTON, turn the key in the ignition to RUN. Keep holding the UNLOCK BUTTON.
While still holding down the UNLOCK BUTTON, press and hold the PANIC BUTTON. After one full second, release both buttons simultaneously.
Simultaneously press the UNLOCK and LOCK buttons at the same time, then release each button.
Press the UNLOCK BUTTON once more.
Your key fob should now be recognized by your Dodge! Wait two minutes to verify that the Dodge key programming was successful.
Rely on Tony T CDJR for Your Jeep Key Service Needs
Congratulations, you're now a pro at Dodge and Jeep key fob programming! If you're having issues with the Dodge or Jeep key fob programming, or need to know how to program Chrysler key fobs, schedule service at Tony T Chrysler Dodge Jeep Ram of Orangeburg near Charleston and we will be happy to program your Chrysler, Dodge, Jeep, Ram key fob for you. For more Jeep Wrangler how-tos, check out our guides that include how to take the doors off of a Jeep Wrangler, as well as another that tells you how to calculate your vehicle's MPG rating.